About Storsjö Fishing Area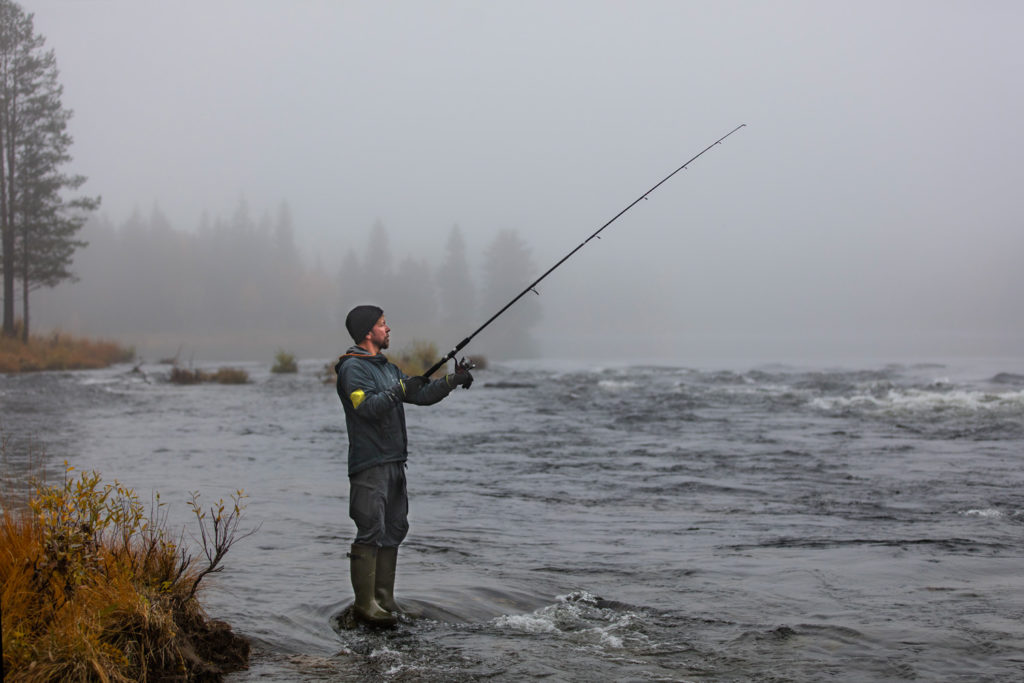 Storsjö FVOF is one of Jämtland's largest fish conservation areas. It is not only one of the largest, but also one of the most beautiful and best places to fish in Sweden. The area covers over 50,000 hectares of forest, untouched nature and magical mountains. Here are more than 50 lakes and 20 km of streams. You can choose between many fishing methods here – such as boat fishing, trolling, fly fishing, spin fishing, fishing and winter pimple fishing.
It is also in Storsjö FVOF you will find the famous Sölvbacka streams with delicious grayling and trout fish species. Around the Storsjö lake there are many streams where only fly fishing is allowed. In Skärkån's fishing streams, big trout takes its long way upstream. It is in the Skärkån a big trout has its main reproduction area.
In the waters of the Storsjön lake there are natural population of char and large trout up to weight of 5 – 6 kg, grayling, but also pike, whitefish, lake and electric scratch. In more isolated lakes and in the lakes higher up to the mountains, there are natural populations of trout and char.
In the middle of the area surrounded by beautiful mountains there is located a little village of Storsjö Chapel. Here you will find accommodation and a small shop, which in addition to a selection of food and fuel also has a small assortiment of fishing gear. It is in Storsjö Kapell where a very popular pimple fishing competition is held every year on Good Friday.
Storsjö FVOF welcomes everyone to Sweden's absolute paradise for fishermen and nature lovers. Enjoy summer's bright nights and spring's sunlight and warmth, while you pimple fish on the lake's ice, autumn's various colors, and winter's crackling snow. In Storsjö you can fish all year round.